Appetizers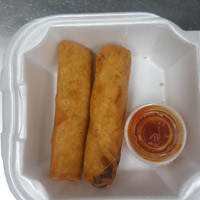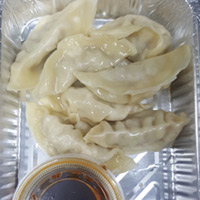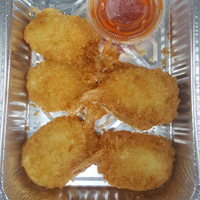 1. Egg Rolls(2)
$3.40
Pork and Vegetables wrapped in wonton skin, deep fried.
2. Thai Spring Rolls (2)
$3.20
Vegetables, ground dry peanut and chicken wrapped in crispy spring roll skin
3. Dumpling (6) (Steamed or Fried)
$6.25
Steamed or fried dumplings stuffed with pork and vegetables
3A. Garlic Dumplings
$6.75
Stir Fried with spicy garlic sauce
4. Crab Ragoons (6)
$5.95
Fried wontons stuffed with crab meat and cream cheese, served.
5. Fried Chicken Wings (6)
$6.50
5b. Lemon Pepper Wings (6)
$6.95
7. Fried Shrimp (6)
$6.75
Large deep shrimp, served with our sweet chili sauce
8. Hot Chicken Wings
$6.95
Soup Bowls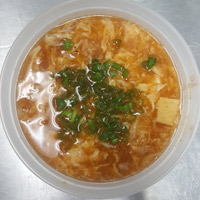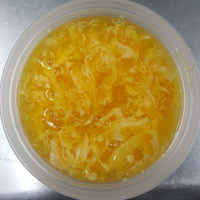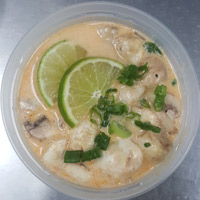 12. Tom Ka
$6.25
Thai coconut milk soup with green chili, mushroom and chicken
13. Crispy Rice Soup
$5.95
Oriental chicken broth soup with chicken, shrimp and vegetables
Entree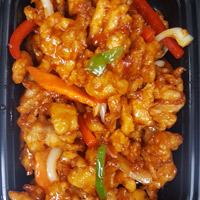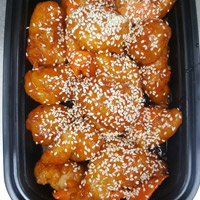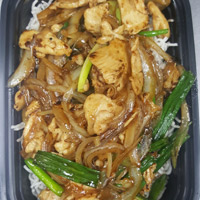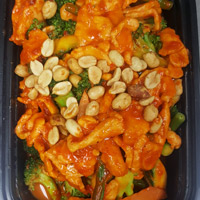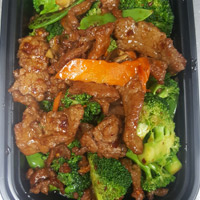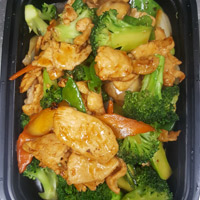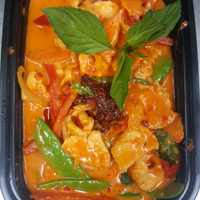 Choice of: Chicken: $11.25 | Beef: $12.50 | Shrimp: $12.50
14. Thai Basil
Bell pepper, onion & fresh basil in Thai spicy brown sauce.
15. Fresh Broccoli
Chinese style with soy brown sauce.
16. Mix Vegetables
With light brown sauce.
17. Fresh Ginger
Sauteed fresh ginger onion, mushroom and snowpea in brown sauce
18. Mongolian
Mongolian soy sauce glaze with green & white onion over crispy rice noodle
19. Thai Peanut
Stir fried with green vegetables, peanut, Thai favorite chili hot sauce.
20. Spicy Hunan
Fresh broccoli, snow peas, carrot & fresh mushroom, in soy brown sauce
21. Roast Cashew Nut
Stir fried fresh green vegetable in clear sauce.
22. Hot Coconut Curry
Vietnamese coconut curry with bell peppers and onion.
24. Sweet Chili
Sauteed garlic, onion, carrot, bell pepper and snow pea in Thai style
25. Kung Pao Peanut
Stir fried onion, fresh vegetable with garlic hot spicy sauce.
26. Thai Panang Curry
Bell pepper, green bean. With a touch of coconut milk & panang curry paste.
27. Thai Red Curry
Bell Peppers, onion, snow peas, carrot in Thai red curry sauce.
28. Thai Garlic Eggplant
Stir fried with chef choice vegs, in a touch of garlic spicy Thai sauce.
Traditional Chinese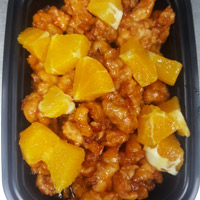 29. Sweet & Sour Chicken
$11.25
30. General Tao's Chicken
$11.95
32. Moo Goo Gai Pan
$11.25
33. Orange
Chicken: $12.50 | Beef: $12.95
35. Moo Shu Chicken or Pork
$11.50
(Shrimp add $1.00)
36. Shrimp Lobster Sauce
$12.50
37. Green Pepper Beef and onion
$12.50
Vegetarian

39. Mix Garden Vegetable
$9.50
40. Basil Garlic Tofu
$9.95
41. Vegetable Lo Mein (Chinese Noodle)
$9.25
42. Vegetable Pad Thai (Thai Noodle)
$9.25
43. Vegetable Fried Rice (Chinese Style)
$8.25
44. Moo Shu Vegetable
$9.95
Asian Fried Rice

Choice of: Chicken: $8.50 | Beef or Pork: $8.75 | Shrimp or House Fried Rice: $8.95
45. Chinese Fried Rice
Onion, carrots and egg in Chinese soy sauce.
46. Thai Fried Rice
Fresh Basil, egg, Bell Pepper and onion in Thai garlic sauce
47. Vietnamese Fried Rice
Onion carrot in spicy tomato sauce
48. Singapore Fried Rice
Egg, onion, and carrots in curry powder sauce
Noodles House
(rice not included)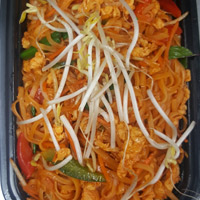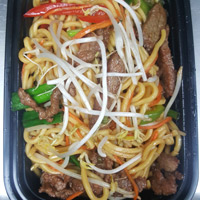 Choice of: Chicken: $9.75 | Beef or Pork: $9.95 | Shrimp or House: $10.25
49. Pad Thai Noodle
Traditional Thai noodles with egg, scallion, peanut and bean sprout.
50. Singapore Rice Noodle
Traditional thin Singapore rice noodle w. basil egg, scallion, bean sprout spicy.
51. Spicy Vietnamese Noodle
Rice noodle, Vietnamese hot pepper and fresh basil.
52. Lo Mein Noodle
Traditional Chinese noodle cooked with bell pepers onion, bean sprouts and carrots.
Steam Cuisine

With Chicken: $10.95 | With Shrimp: $12.50
53. Steam Garden Vegetables
$9.25
54. Steam Fresh Broccoli
$9.25
55. Steam Tofu with Vegetables
$9.50
Indicated Hot & Spicy
Lunch Special

(Monday – Friday 11:00 am – 3:00 pm)
Served with Egg Roll Choice of Jasmine Rice or Fried Rice
L1. Pad Thai Chicken
$6.95
(Rice is Not included)
L2. Basil
Chicken: $6.95 | Beef: $7.25
L3. Broccoli
Chicken: $6.95 | Beef: $7.25
L4. Mongolian
Chicken: $6.95 | Beef: $7.25
L5. Thai Peanut
Chicken: $6.95 | Beef: $7.25
L6. Sweet & Sour Chicken
$6.95
L7. Mixed Vegetable
$6.95
With
Chicken: $6.95 | Beef: $7.25
L8. Spicy Noodle
Chicken: $6.95 | Beef: $7.25
L9. General Tso's Chicken
$6.95
L11. Chicken with Cashew Nut
$6.95
L12. Spicy Hunan
Chicken: $6.95 | Beef: $7.25
L14. Shrimp with Garden Vegetables
$7.25
L15. Shrimp with Fresh Broccoli
$7.25
L17. Spicy Hunan Shrimp
$7.25
L18. Pad Thai Shrimp
$7.25
Rice is Not included
L19. Spicy Noodle Shrimp
$7.25
Rice is Not included
L20. Lo Mein
Chicken: $6.95 | Beef, Shrimp or House: $7.15
(Rice is Not included)
L21. Fried Rice
Chicken: $6.95 | Beef, Shrimp or House: $7.15
Chicken, Pork, Beef or Shrimp
L22. Thai Panang Curry
$7.50
Beverages

B1. 20 oz Botted Soda
$1.65